After some rains at the end of the week, the riders started on Saturday morning on wet on the surface special test while very hard below. Ideal for bringing nice slides on the track. Three special tests made up of huge majorities of short grass and technical roads filled with stones gave us a colorful weekend.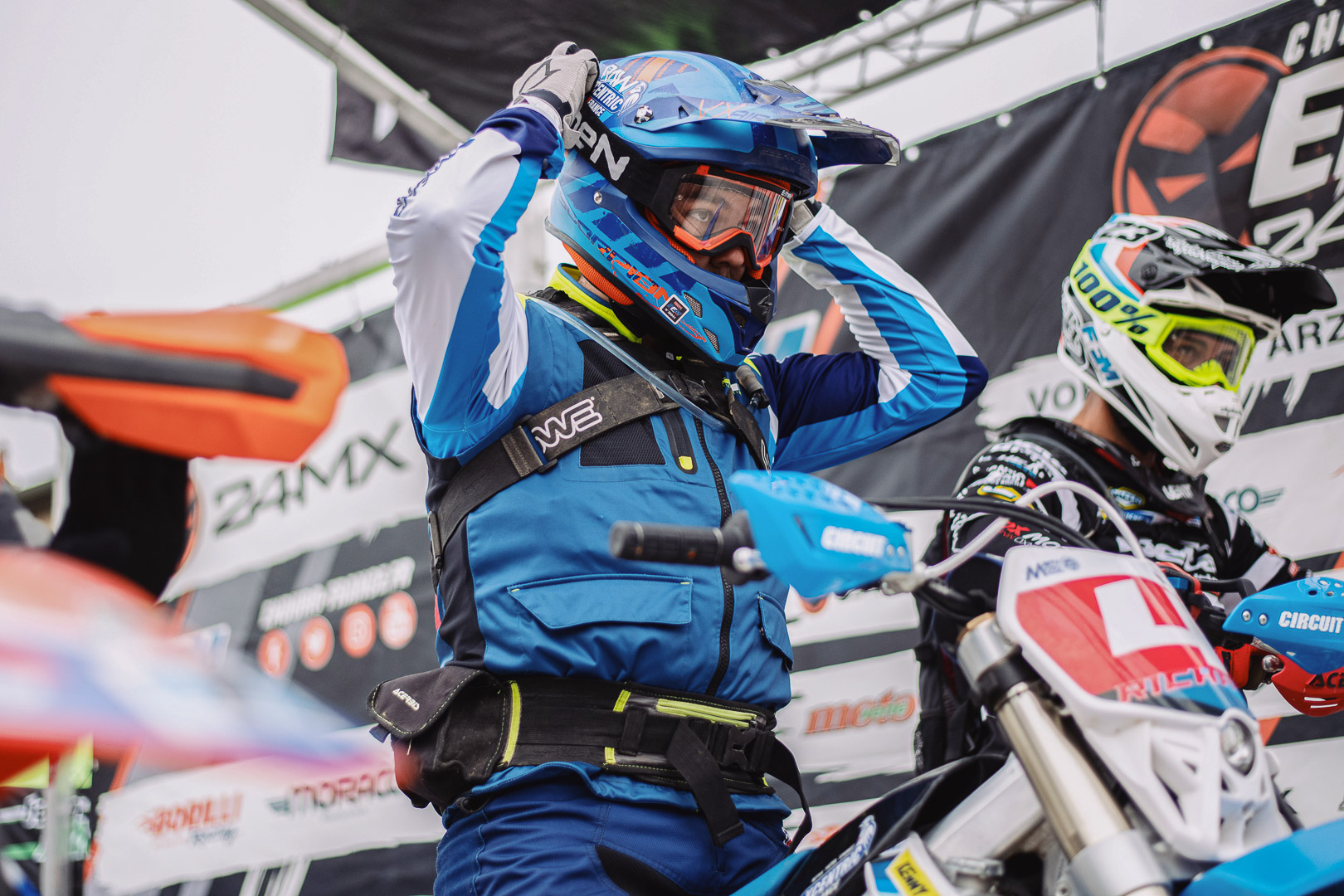 Elite: A learning weekend for Valentin RICHAUD on his 2021 TM Racing 300Fi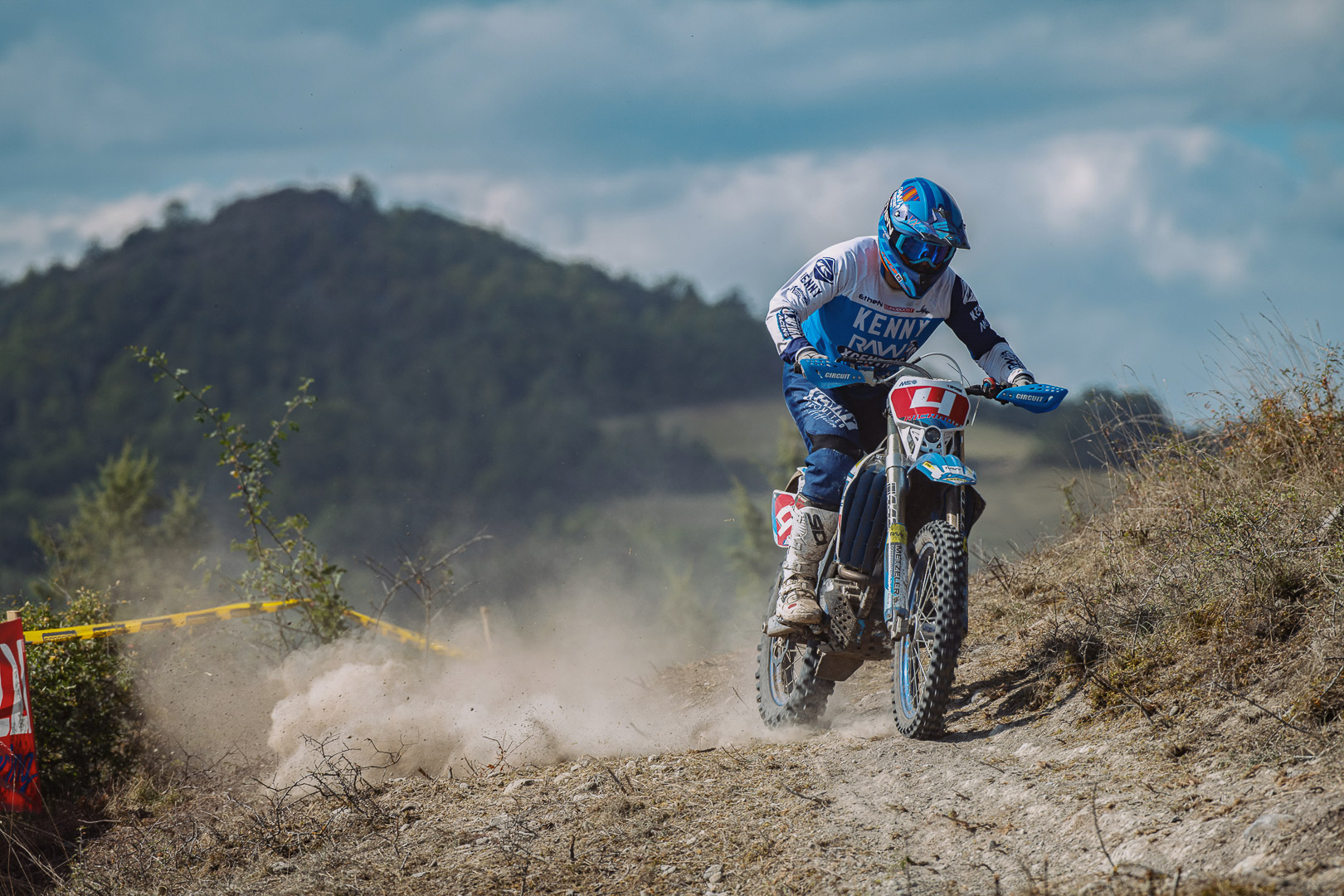 Author of a fairly average first lap on Saturday with too many errors, Valentin completed the first lap in 12th position. A choice of mousse and suspension settings not very adapted to the Saturday morning specials test which surprised everyone, Valentin managed to finish the day in 8th position. On Sunday, strategic change, and choice paying off, Valentin will complete the first lap in 4th position in the second of the podium, some errors on lap 2 and he will end the day of Sunday in 7th position, this result does not reflect his general performance of the Sunday, and he will be keen to shine in Langogne.
Junior: Mathis Juillard solidifies his position in the championship
Whatever happens even if Mathis makes a few small mistakes from time to time, he is faster! Faster than all its competitors in Junior. It's the game of Enduro, and Mathis excels in it, author of two excellent days, he leaves Vorey with more than a day (20pts) ahead of his pursuer, a significant joker allowing him to reach Langogne 100% serene!
National: A significant improvement for Arthur Gerland
Remember that Arthur is doing his very first Enduro season this year. On the handlebars of his TM Racing 250Fi 2021, he is improving day by day, with several clear specials, he enters for the very first time in the TOP 10 of the French National Championship. This is an important step, which will now allow him to aim higher.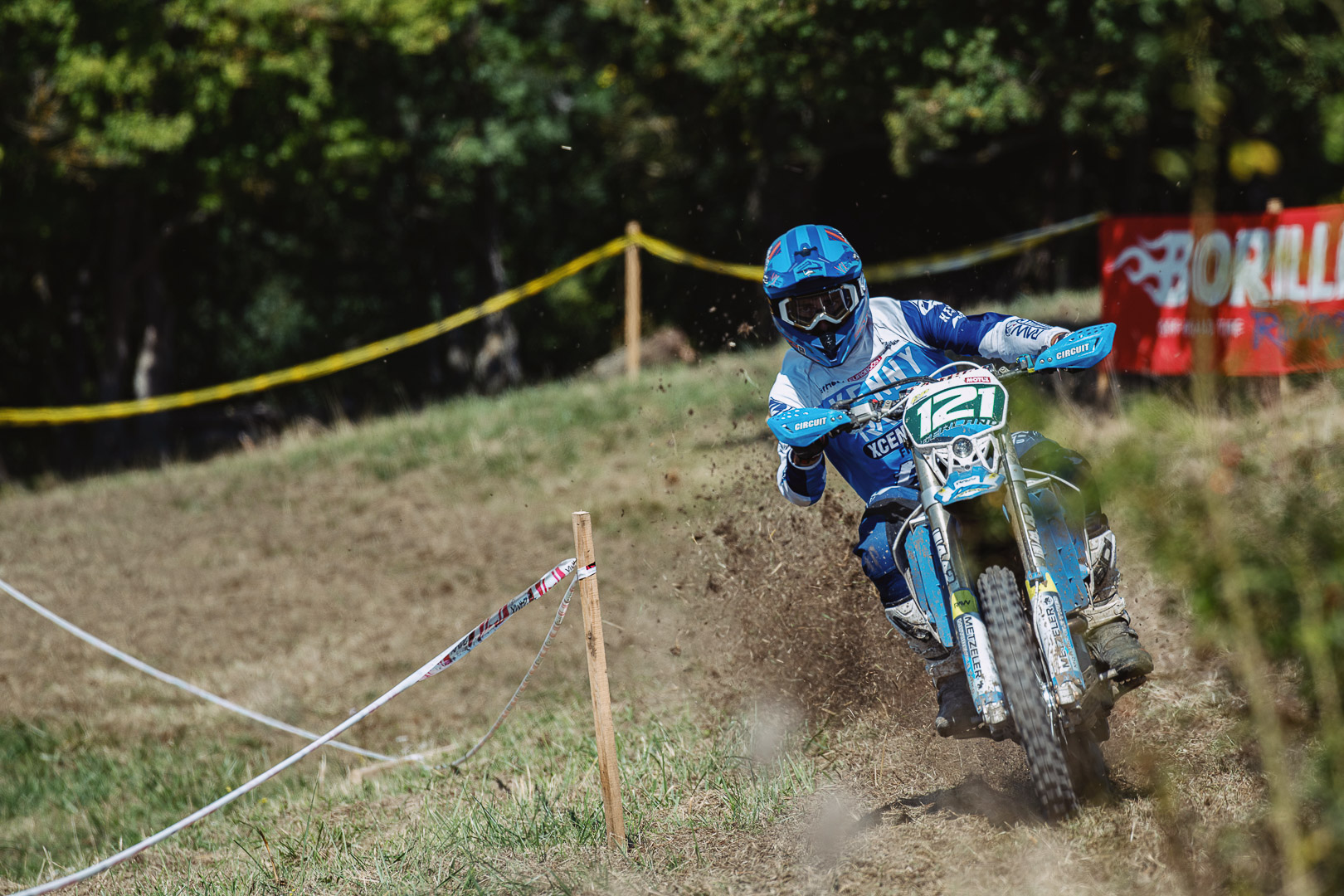 Super Véteran : Christophe Estelle having hard time
Not all days can go smoothly. Absolutely delighted with his little 144Fi TM Racing 2021 in liaison, a very playful and torquey bike, he had a little more trouble struggling in these very open special test against his competitors who are generally equipped with 4 Stroke. The choice of 144Fi is assumed but is not suitable a priori for all situations. Christophe will finish 6th in this Vorey event.