More than 300 days have passed between the last official race at Villars-sous-écot in 2019 and the opening of the 2020 French Championship at Mirecourt. So it was finally time to restart all the mechanics / logistics that revolve around the events of the French SUPERMOTO Championship.
Free practices on Fridays only on the Asphalt part, it still allowed us to have feelings of the new season which is starting and confirm the technical choices made during the long inter-season.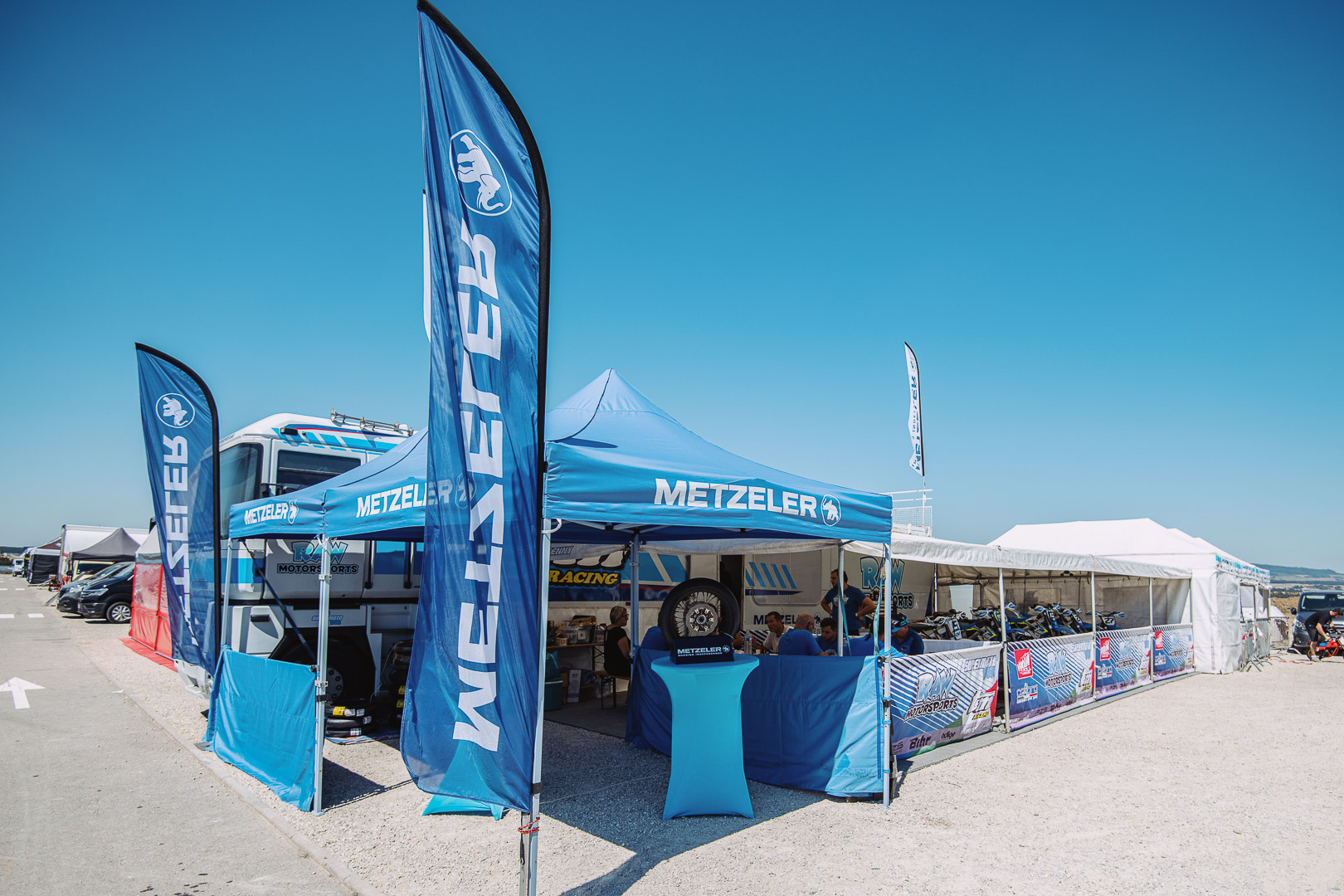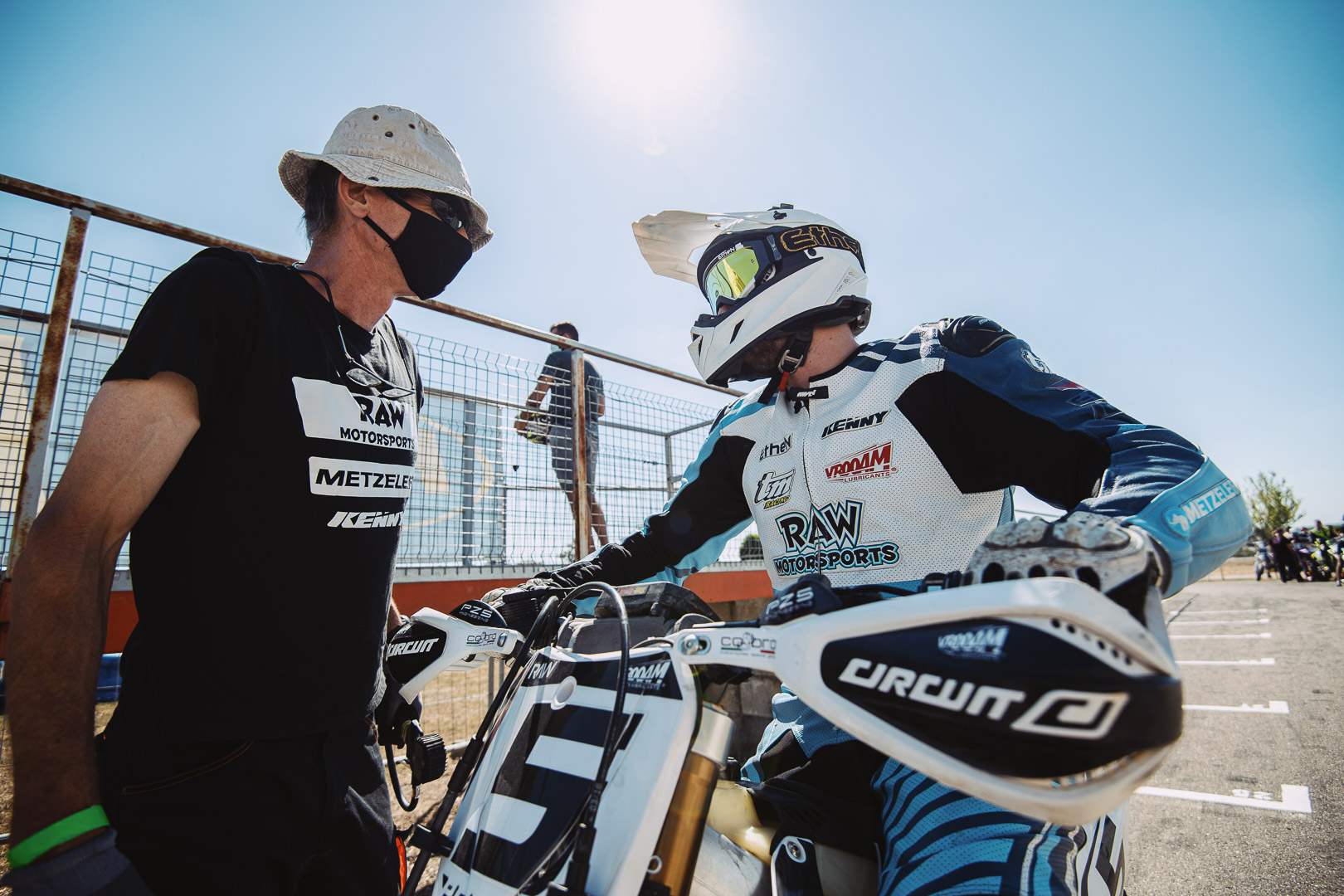 Each riders has two free practice in the morning with the off-road part, which allows us to correctly adjust the machines for this very specific discipline combining asphalt part and offroad part. To adapt our choice of Metzeler rubber, which was particularly important given the important heat in Mirecourt, which did exceeded 50 ° C on the ground. The 15min timed sessions for all categories allowed everyone to achieve satisfactory lap times. RaW Motorsports won two pole positions out of the 4 possible.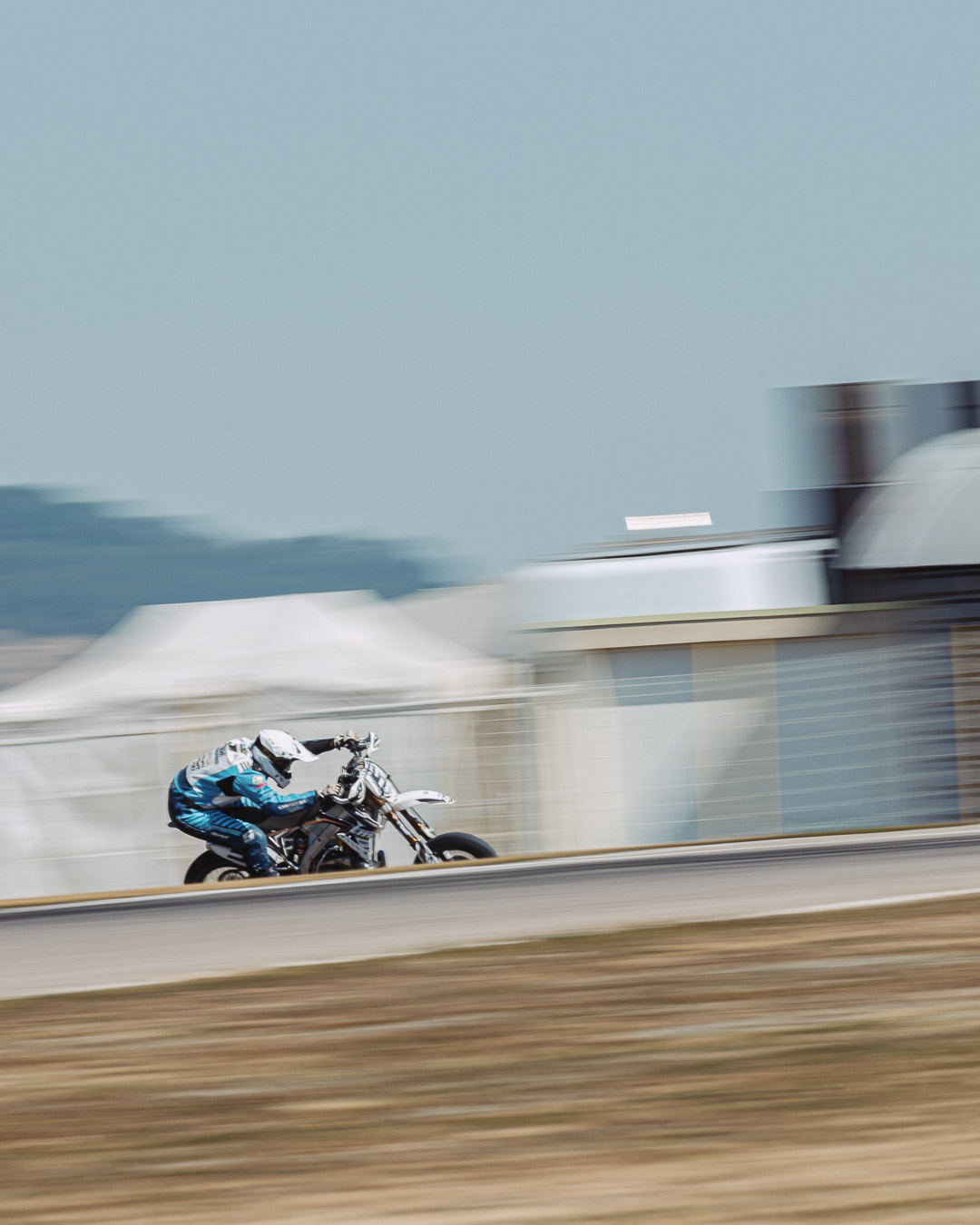 Two finals of 15min + 1 Lap awaited each of our pilots, under a stifling heat. Well equipped with their MVD ventilated leather outfits and METZELER tires adapted to such temperatures, the results were more than satisfactory with a victory for Gabin Pernat and Steve PASCO. A 7th place for Eddy PASCO and Jules Pernat who respectively gain 3 and 4 positions compared to their qualifications.
See you in Villars-sous-écot on 5/6 September for the second and already final of the French supermoto championship.